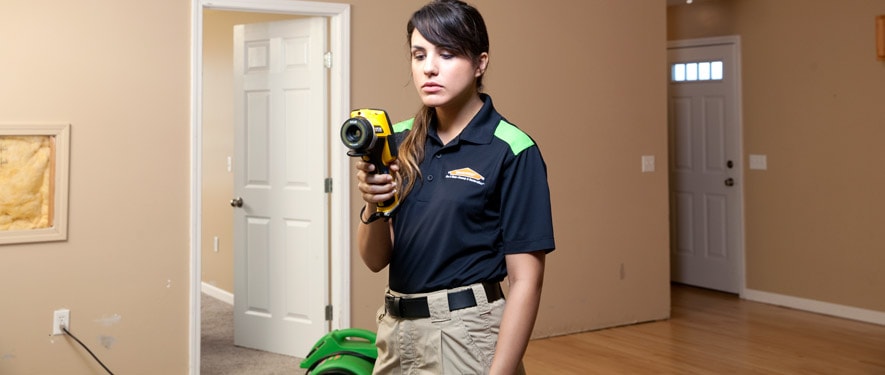 Step 2: Inspection and Water Damage Assessment
Our Water Damage Restoration Process
When SERVPRO of Southern Monroe County arrives to a water damage emergency at your home or business, the first thing we do is an inspection of the structure, inside and out. Our professionals will determine the scope of damage at the time of inspection, and they will take every step to prevent any further damage from that point on. They will make certain that the original source is stopped and that no secondary sources pose a risk of causing additional damage. They will inspect the current water damage to determine the category of water. And they will move any contents to keep it safe as the process continues.
Identify and Stop the Water Source
We will check for the source of moisture in your home or business. The source must be stopped before any restoration or drying of the building can be successful.
Stop the Source
Check for Contaminated Water
Identify the Type of Water
We will identify the category and classification of water damage to ensure our professionals restore your property based on industry guidelines. The level of contamination of the water will affect the specific restoration processes we use.
Category 1: "Clean Water"
Category 2: "Gray Water"
Category 3: "Black Water"
Survey the Extent of the Water Damage and Inspect the Premises
We inspect and test to determine the extent of damage and how far the moisture has traveled to ensure proper and complete restoration. In addition, we will inspect for safety concerns that may be evident. If there are any safety issues like lead or asbestos, please bring them to our attention.
Survey Damage
Complete Safety Inspection
Move or Block Furniture
We move furniture and property contents and block items to help prevent rust or furniture stains on wet carpet.